Lompoc Early Learning Project
Welcome!
Welcome to the Lompoc Early Learning Project, a 10-year project in partnership with Lompoc Unified School District and First 5 Santa Barbara, involving local agencies, schools, families, businesses and others.
Contact us at earlylearning@lusd.org
The goal of the Lompoc Early Learning Project is to ensure school readiness and success for Lompoc's children.
Choosing the Best Early Learning Option for Your Child
How do families choose the best place for their child to go?
We have resources for families who want to review their options for Early Learning. Click here to visit that page.
Parent Education Survey
How can the Lompoc Early Learning Project best support parents and guardians and families? We want to know.
Click here to take our survey and let us know what types of Parent Education you would like offered in the Lompoc Community to support you and other families.
Kindergarten Family Support Surveys
Are you the parent or guardian of a kindergarten or a TK student in Lompoc Unified School district? If so, we need your help to complete a survey. Your answers will provide information to help LUSD improve how it supports students and families. Please help us get 100% of families completing this survey!
TK Survey for families with a TK student is here.
Kindergarten survey link will be available in fall 2023.
After you complete the survey, families may receive a free bilingual storybook for your child's home library by contacting Lompoc Adult School at 805-742-3100 or las@lusd.org. The book will be delivered to your child's school, or you can pick up the book at Lompoc Adult School.
Thank you for visiting our web page.
Check back with us to see what we are doing and how you can be a part of this exciting project.
Click here for Community Schools Initiative Presentation.
Kindergarten Student Entrance Profile (for Teachers)
The KSEP Observation helps identify kindergarten student readiness.
Teachers, click here for the KSEP for Kindergarten Students Implementation Tool.
Interested in Joining the Lompoc Early Learning Network?
Lompoc Early Childhood providers and agencies are invited to contact the Lompoc Early Learning Project with questions and to get information about becoming part of the Early Learning Network. Network agencies receive invitations to project meetings and may be registered to begin receiving the free Early Learning Newsletter.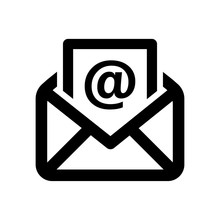 Click on the image to email us
Information about the Lompoc Early Learning Project